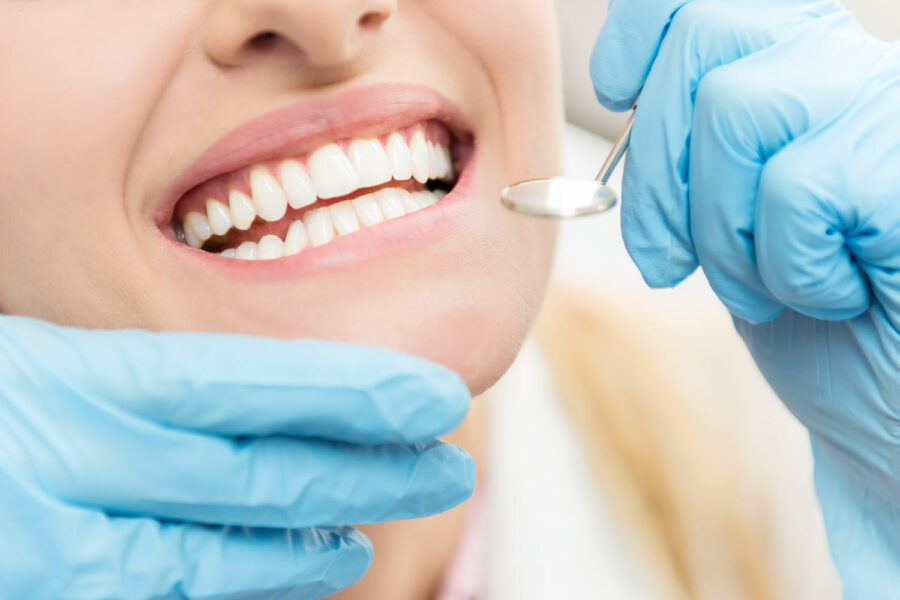 How to Prepare for My Dental Cleaning
March 24, 2023 8:08 am
---
Regular dental cleanings are a vital component of your oral hygiene. These routine visits allow your dental team to remove plaque and tartar buildup, make sure your teeth and gums are healthy, recommend any beneficial treatment, and answer any questions you may have about your oral health. While dental cleanings are relatively quick and minimally invasive, here are a few tips to help you prepare for your next visit so it goes as smoothly as possible.
Brush & Floss Before You Arrive

Pre-clean your teeth before you arrive. Brushing and flossing before your appointment will remove any food particles in your teeth and along your gum line, giving our team a clean slate to work on. Avoid eating immediately before your visit. Coming in with a fresh mouth will help your cleaning go as quickly as possible.

Make a List of Questions

Your biannual cleaning is the perfect opportunity to bring up any questions or concerns with your hygienist and dentist. Whether you've started to feel a twinge in your molar or you've noticed a difference in the color of your gums, let us know so that we can take a closer look and provide guidance.

Avoid At-Home Teeth Whitening Products Before Your Cleaning

For some patients, at-home whitening products can cause tooth sensitivity. If this applies to you, hold off on using whitening products until after your appointment to prevent potential discomfort during your cleaning.

Bring Your Dental Insurance Information

If it's your first time at Dickson Family Dental Care or your plan has changed since your last visit, be sure to bring your insurance information. We have a variety of payment options for patients without dental insurance. We accept cash, check, debit and credit cards, and CareCredit®, and offer an affordable in-house dental plan that includes your preventive care and unlocks discounts on other services.
Gentle Dentist in Jonesboro, AR
Routine cleanings can help prevent issues such as bad breath, cavities, gum disease, and tooth loss. So if it's been more than six months since your last cleaning, contact Dickson Family Dental Care today to make an appointment!
Categorised in: Dental Tips, Preventive Dental Care