Porcelain Veneers

in Jonesboro, AR
Maintaining a flawless smile can be challenging since many factors can contribute to smile imperfections. From stained to uneven teeth, these imperfections can easily keep you from feeling confident when you smile. If you're looking for a convenient and affordable way to transform your smile, look no further than our porcelain veneers in Jonesboro, AR! Porcelain veneers are ideal for any patient who desires a beautiful smile. Contact us to schedule a consultation for porcelain veneers today!
Contact Us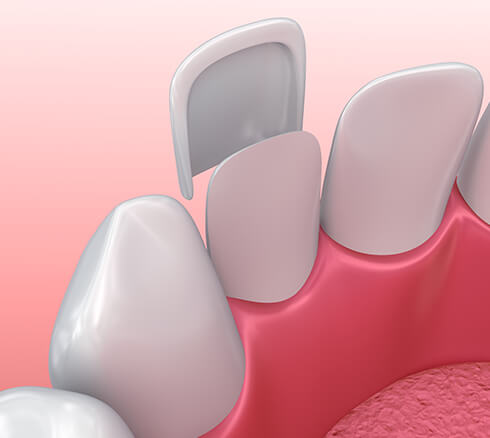 What are Porcelain Veneers?
Porcelain veneers, commonly known as dental veneers, are thin shells made of porcelain that cover the front portion of teeth. These thin yet durable porcelain shells mask imperfections and blend seamlessly with your smile. Our cosmetic porcelain veneers are custom-made and can be used to change the shape, size, color, and symmetry of your smile. Whether you're looking to enhance a single tooth or several, porcelain veneers can help you reach your smile goals and feel more confident when smiling.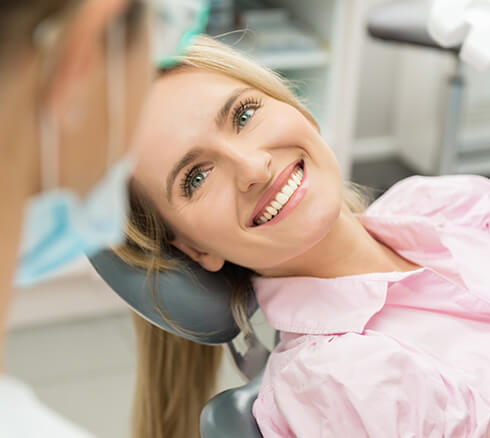 The Porcelain Veneers Procedure
Embarking on the porcelain veneers procedure is exciting as you're heading toward the path of your dream smile. At Dickson Family Dental Care, we go through a porcelain veneers process to ensure the results are beautiful. The first step of the process is typically a consultation where we discuss your goals and preferences. We will then prepare your teeth to make temporary veneers, which will help us ensure the correct color and fit for the permanent veneers. Once we have your ideal veneers, we create the permanent veneers and invite you back to bond the veneers over the surface of your teeth!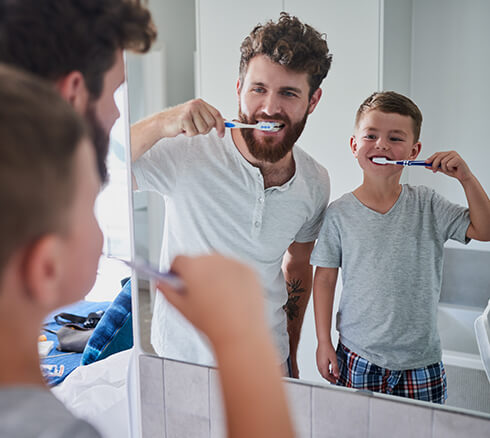 How do I take care of porcelain veneers?
Dental veneers typically last many years, depending on how you care for them. It's essential to practice and maintain good dental hygiene. This includes regular brushing and flossing to keep plaque and tartar buildup minimal, minimizing eating hard or tough foods or drinking dark-colored beverages, and attending regular dental checkups with Dr. Dickson to maintain the condition of your porcelain veneers.
Contact Us
No Insurance?
No Problem!
We offer a dental membership plan.
Learn More