About

Dickson Family Dental Care
Dickson Family Dental Care is committed to providing each and every patient who becomes part of our dental family with the high-quality, custom dental care they deserve. Our office blends the comforts of home with state-of-the-art dental technology to ensure our patients have positive experiences from the moment they step into our office to the moment they leave. Want to learn more about our practice? Feel free to contact us!
Contact Us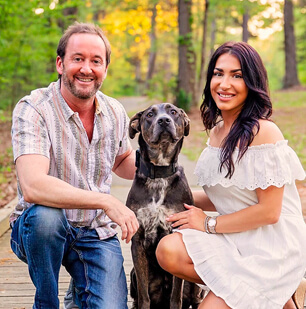 Dr. Dennis Dickson

DMD
Dr. Dickson was born and raised right here in Jonesboro. He attended Jonesboro High School and grew up with the Jonesboro medical community, with his father and brother both serving as orthopedic surgeons in Northeast Arkansas. He attended Arkansas State University and later Midwestern University School of Dental Medicine, where he obtained his Doctorate of Dental Medicine degree. Dr. Dickson practiced as an associate dentist for several years before deciding to open his own family dental practice in 2021.
Dr. Dickson believes that everyone is entitled to a healthy and happy smile. He also recognizes the importance of a relationship-based dental experience, which inspires him to create strong and long-lasting bonds with each of his patients, enabling him to create a treatment plan specific to each patient's goals.
Outside of the office, Dr. Dickson enjoys spending time outdoors, hunting, and fishing. He also loves to travel and spend time at the beach. Dr. Dickson can't wait to treat you and your family and help you achieve a beautiful, functional smile.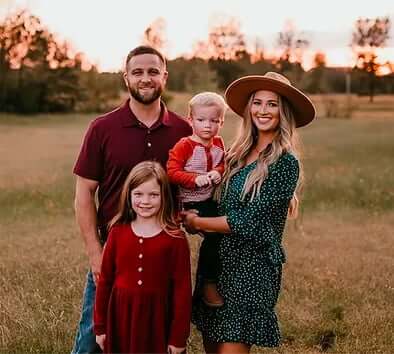 Jordan Taylor

Registered Dental Hygienist
Jordan is a Registered Dental Hygienist with Dickson Family Dental Care. She attended Crowley's Ridge Academy and later graduated from the University of Mississippi Medical Center with a Bachelor of Science in Dental Hygiene in 2017.
Jordan lives in Paragould, AR, with her husband, AJ, and two children, Lila and Tripp. She serves as a member of Junior Auxilary of Paragould and enjoys traveling, shopping, and being outdoors.
Jordan loves being a Dental Hygienist because she loves serving people in this profession! Getting to know a patient while helping them feel confident about their smile makes this career so enjoyable!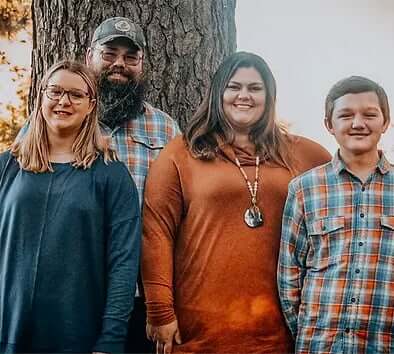 Erica Graham

Front Office Coordinator
Erica Graham is the Front Office Coordinator at Dickson Family Dental Care. She earned her Associate in Applied Science degree from ASU-Mid South and has been working in the medical and dental fields for over 15 years.
Erica is originally from West Memphis, AR but now resides in Paragould with her husband of 10 years, Dewayne, and their children, Sara, Haylee, Landen, and Lucy.
Erica enjoys spending time with her family at their cabin in Hardy, spending time at the ocean, lake, and river, and traveling as much as possible.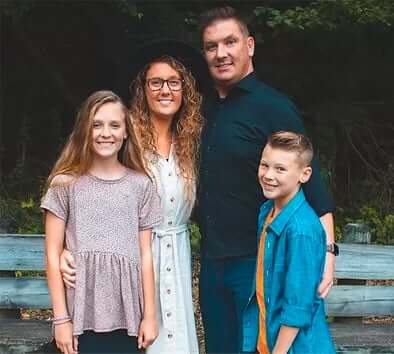 Crystal Ethridge

Registered Dental Assistant
Crystal is a Registered Dental Assistant with Dickson Family Dental Care. She attended Grayson College of Dental Assisting, where she graduated with a 4.0 GPA in 2015.
Crystal lives in Paragould, AR, with her husband, Josh, and two children, Dezi and Collin. Crystal is very involved in her local community and church with volunteer outreach to Veterans and schools for dental health.
Crystal believes in treating each patient that comes into the office like a family member. The same dental care she expects for her family, she provides to her patients.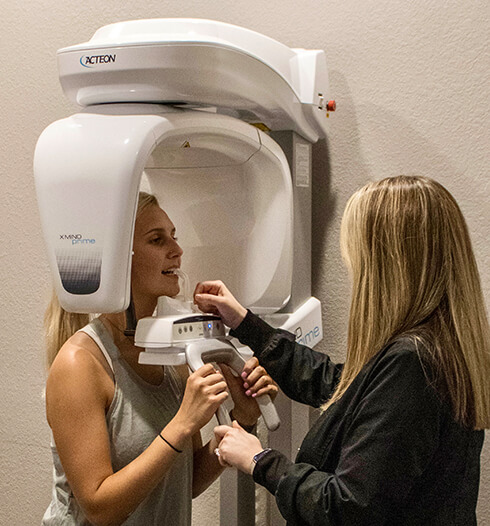 Modern Dental Technology
Dickson Family Dental Care aims to provide top-notch dental care by investing in modern dental technology and treatment methods.
Our office utilizes digital X-rays to capture high-quality images of every patient's teeth and jaws quickly and effectively.
We utilize panoramic X-rays to get a complete view of a patient's smile, which can be especially helpful for surgical treatments.
Our intraoral cameras allow both the patient and the doctor to get an up-close view of the patient's teeth and gums to diagnose dental issues.
For cosmetic and restorative treatments, our smile preview software is an excellent way to see what your smile will look like before any treatments take place!
Anxiety-Free Dentistry
Dental anxiety can make dentist appointments miserable, and in some cases, it can prevent patients from attending dental visits or scheduling them in the first place. Dickson Family Dental Care offers nitrous oxide sedation, which can help patients feel much more calm and relaxed in the dental chair. Nitrous oxide is a faintly sweet-smelling gas that relieves anxiety quickly, and once your treatment is complete, you'll be able to return to your normal routine with few to no side effects. If you're interested in adding sedation to your treatment plan, please let our team know!
Contact Us
No Insurance?
No Problem!
We offer a dental membership plan.
Learn More