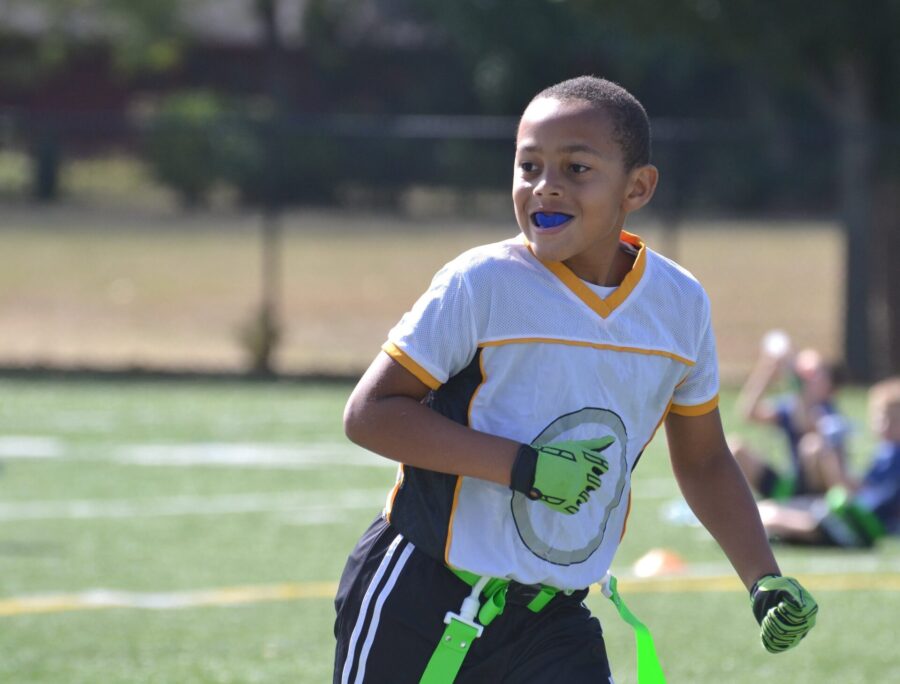 Custom Athletic Mouthguards for Fall Sports
July 31, 2023 10:02 am
---
If you're gearing up for football season or planning to join a recreational soccer team this fall, summer break is the perfect time to get a custom athletic mouthguard. Just as equipment like pads and a helmet prevent injuries when playing sports, a mouthguard is essential for protecting your teeth and mouth.
What is an Athletic Mouthguard?
An athletic mouthguard is a dental appliance made of thick plastic that fits over your teeth like a retainer. They can be made to fit over your upper and lower teeth depending on your particular needs. Not only does a mouthguard help keep your teeth and gums safe from injury, but it can also absorb impact that could cause damage to your jaw.
Who Needs an Athletic Mouthguard?
It probably goes without saying that wearing an athletic mouthguard is especially important when participating in high-contact sports like football or hockey. But accidents can happen even when playing sports that don't typically involve tackling. You could take a volleyball to the face or have a collision on the baseball field. If there is any chance of hard contact to the mouth, you should wear a mouthguard when playing your sport. When it comes to protecting your smile, it's better to be safe than sorry!
Benefits of a Custom Athletic Mouthguard
Many sporting goods stores sell "boil and bite" mouthguards that you can mold to your teeth at home. These generic options, however, do not provide the same level of protection or comfort as a mouthguard that is custom-made for you. Mouthguards are most effective when they fit like a glove, so skip the store-bought option and invest in a professionally made mouthguard.
Get a Custom Athletic Mouthguard at Dickson Family Dental Care
At Dickson Family Dental Care, we believe that preventive care is the key to maintaining your oral health. Wearing a custom athletic mouthguard keeps your mouth safe from dental trauma that would be a real pain down the line. Schedule an appointment this summer to get your new mouthguard in time for fall sports—contact us today!
Categorised in: Preventive Dental Care